Enhorabuena Antonio Galisteo!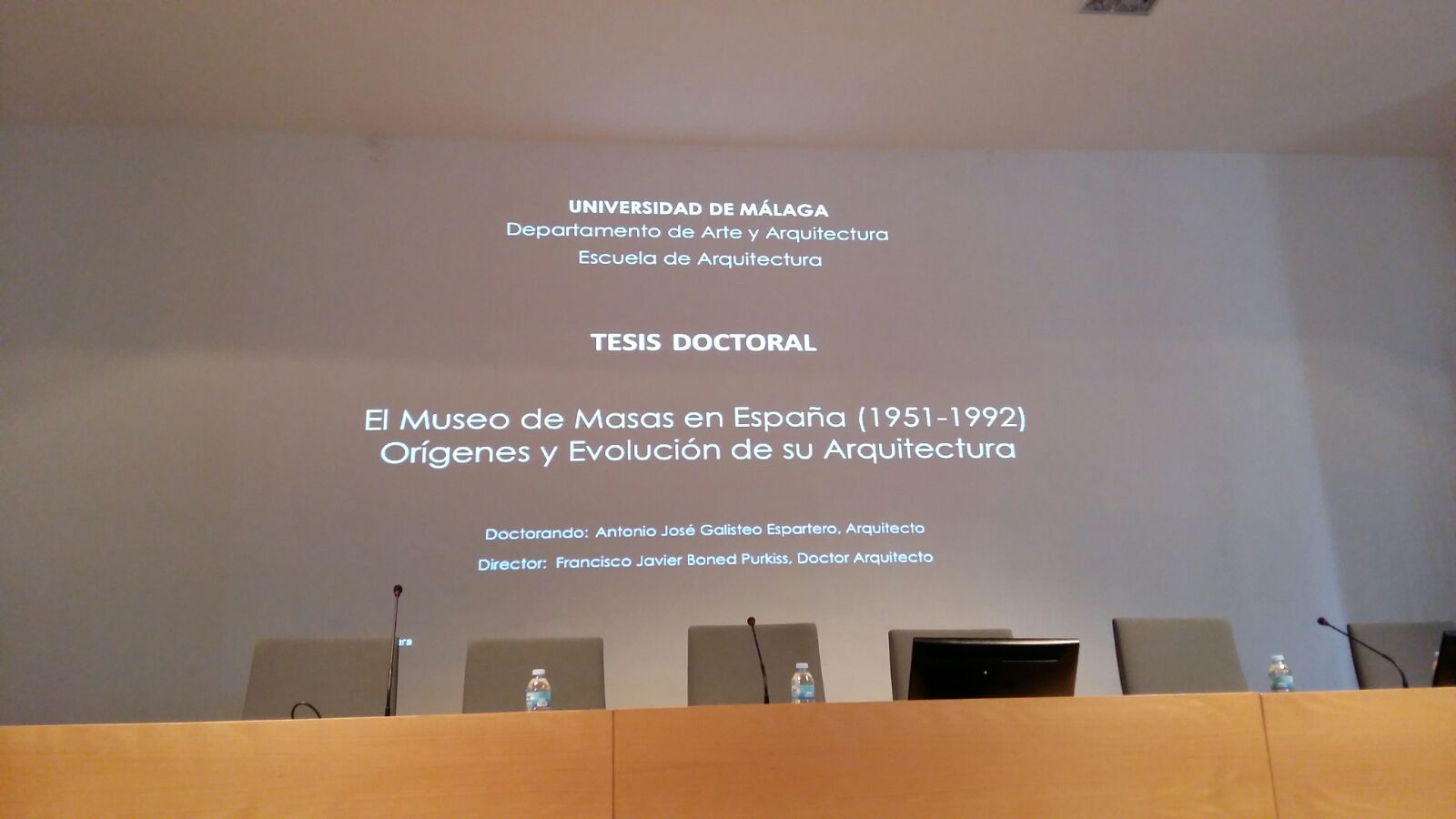 Buenos días a todos,Hoy no vamos a recurrir a ningún referente arquitectónico, propio o ajeno, sino que dedicamos estas sentidas palabras al homenaje que merece nuestro compañero Antonio Galisteo, recientemente nombrado Doctor Arquitecto, gracias a su maravillosa tesis titulada "El museo de masas en España (1951-1992). Orígenes y evolución de su arquitectura".
Para aquellos que no tuvísteis el placer de asistir ayer a su lectura, deciros que el Cum Laude otorgado, no generó la más mínima duda entre los presentes, y que para el equipo de GANA Arquitectura es un auténtico orgullo contar con una eminencia de este nivel. Una recompensa al trabajo de tantos años de investigación y duro esfuerzo, que le permiten ahora iniciar una andadura más que prometedora.
Por todo ello, Enhorabuena! Gracias compañero por este grandísimo logro! Un compañero ejemplar, un arquitecto admirable y desde ayer, un doctor del que aprender!
Un abrazo!
Good morning,
Today we won't share any project, because we would like to congratulate our colleague Antonio Galisteo.
Yesterday he finished his PhD with a great mark! Cum Laude! Amazing!
Thanks our friend for being such a great colleague, better architect, and from now on, a PhD Architect!
Best regards.