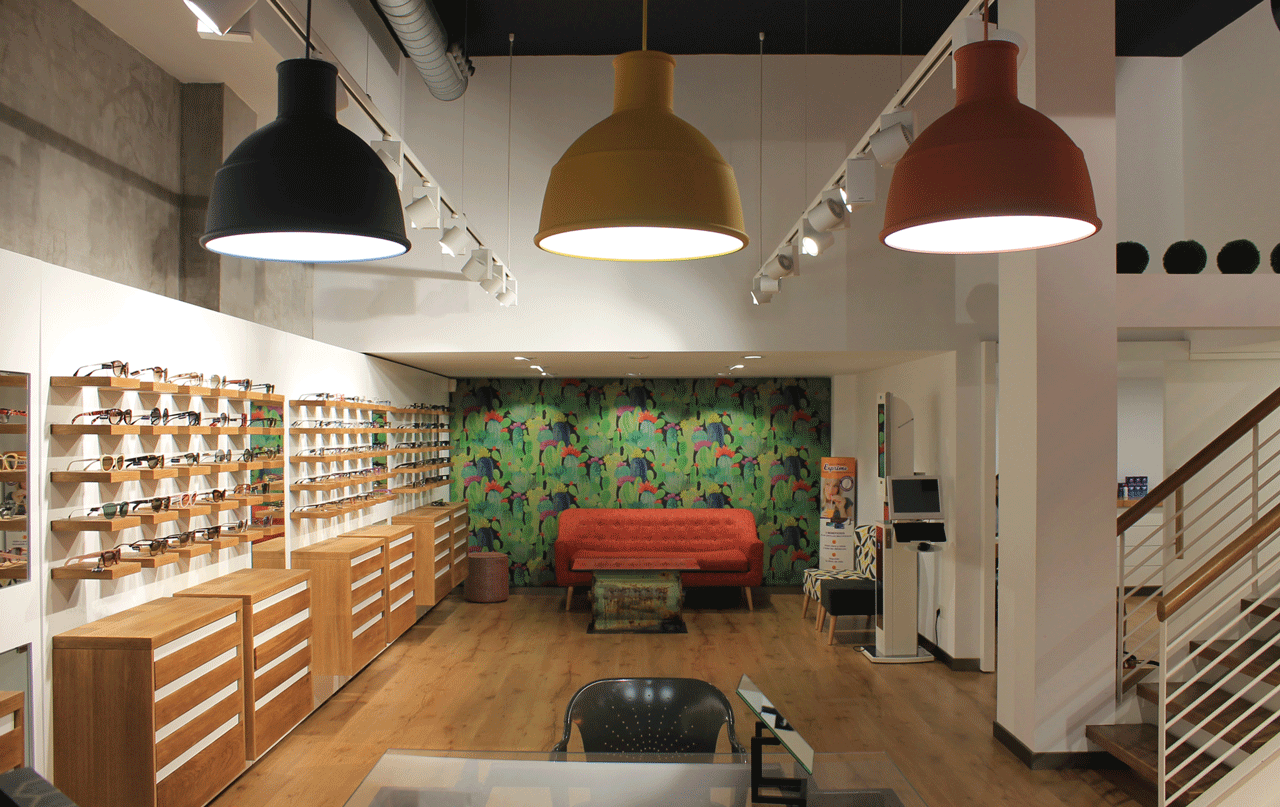 –
RENOVATION OF 'OPTICA BARBARELA' STORE IN TRINIDAD GRUND | MALAGA
It has been a great joy for us, but also a huge responsability, to work for such an important brand in Malaga as Optica Barbarela. Specially because this store is located in Trinidad Grund street, just a few meters away from our former office, where we enjoyed architecture for years.
However, this shop was featured by its old-fashioned image and opaque facade. Thus, our project focused on fostering the opening concept of the place, from a more modern and comfortable point of view, in order to optimize the reception and waiting areas and enhancing the natural lighting and connection to the city.
The use of warmer materials on the floor, the white colour in the walls, the wooden furniture and the pure concept of the space, create this new image that suites better the business philosophy, with the clients and the cabinet as the main characters of this design. Besides, it has been quite satisfying to comply with one of the special requirements of this kind of retail projects, after doing the whole renovation while keeping the shop open and working, as part of the commitment that Optica Barbare ensures to their clients.
This comfortable place foster the improvement of both clients and workers' wellbeing and enhance the importance of the product, giving to glasses their own place on the store. While there is no colour in the shelves, the clients areas were designed full of colours and ornamented with industrial re-used pieces of furniture, offering elegant and attractive spaces to enoy the 'Barbarela experience'.
In addition to that, the glasses for the smaller clients have been specially located in the children area, where the shop become as funny and special as they are, in order to let them enjoy the visit to the optician as it really is, as an opportunity for improving their quality of life.
GANA Arquitectura
Antonio José Galisteo Espartero
Álvaro Fernández Navarro
Francisco Jesús Camacho Gómez
David Melero Herrera. Architect.
María García Ostos. Architect.
Juan Francisco Mata Díaz. Engineer.
Calle Trinidad Grund, Málaga