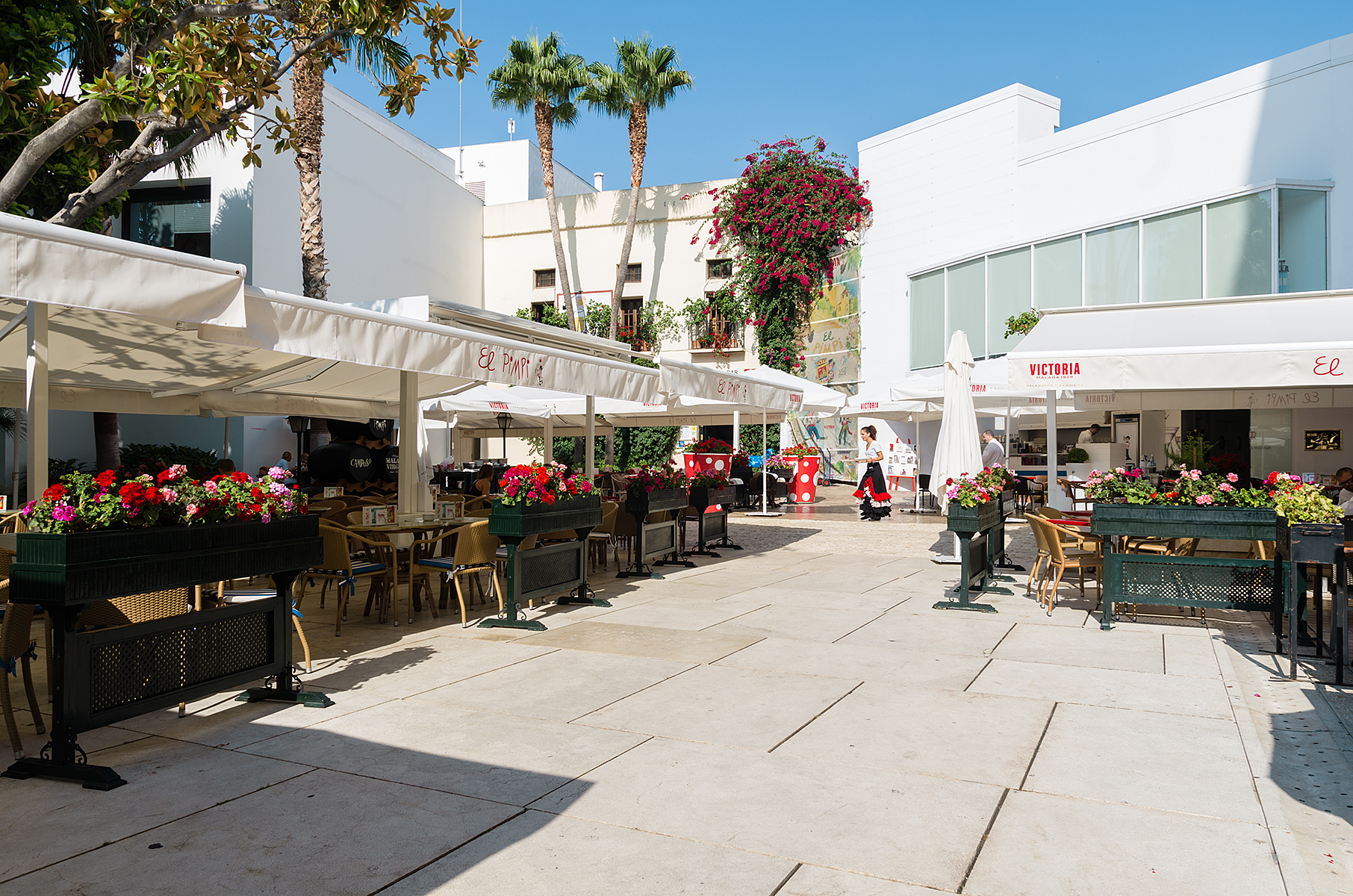 –
URBAN SPACE ORGANISATION CLOSE TO EL PIMPI | Málaga
This public space is located in a very special milestone, result of the confluence of the main touristic references in Malaga. The significant presence of El Pimpi, as one of the great traditional symbols of the city's gastronomy, is joined by great examples of this privileged environment as the Alcazaba, the Roman Theatre, or the Picasso Museum.
That is the reason why one of the first ideas of the project is an expansion of El Pimpi based on a very respectful approach, that coordinate the different activities allowed and create a comfortable and attractive area that redounds in the value of such an important location.
To this end, it has been generated a simple and elegant design, able to enhance the identity of this place, working especially on the functionality of such a complex urban space. To create areas to stay which don't interrupt the daily mobility of pedestrians, fluidly encouraging indoor-outdoor connections, and adapted to existing greenery. All this led to a system of porticoes, as flexible as possible, made by light elements covered, able to combine a subtle and respectful aesthetics, with space optimization, an ornamental lighting to complete the necessary for gastronomic activity, and effectively protect users from possible rains.
The use of shadows in these latitudes becomes a need that must be well analyzed, so that the overall image of the street does not get damaged. Besides, the elements that generate shadow, have to be adapted to different specific needs that usually require the historic centers of this kind of cities. Thus, the result of this process were mobile elements, intended to be collected quick and easily. Urban elements designed to create quality spaces, specially for citizens.
An exercise made in order to appropriate the public space, inviting the own city to appropriate this emblematic place, achieving the expansion of public interest spaces in both directions.
David Melero Herrera
Cerveza Victoria
Hermanos González
Calle Granada, Málaga (Spain)